Dave's Review
Our friends and family had to stage an intervention because all we would talk about is how much we loved our experience with Dishington Construction. We used Dishington Construction to remodel our kitchen, master bathroom, laundry room, deck, living room, hallway, dining room and den. Our experience was overwhelmingly positive. Nate is really in the business of building trust by doing exactly what he says all the time. He has created a truly wonderful customer experience by using modern on-line based project management practices, professional communication, and a transparent specification and budgeting process.
The quality of work is outstanding. Every sub-contractor we interacted with had great relationships with Nate and followed the methodology he set out. Our house was cleaned as much as possible every night, and every effort was made for us to be able to function during the construction. Sub-contractors had clear instructions and procedures to follow when they had questions or encountered unforeseen problems. Nate was at the site often, solving and preventing problems. When issues arose, Nate provided several solutions based on our goals and budget and let us decide what to do. Also, there were virtually no "down days" where we were waiting for sub-contractors to finish work, as Nate had organized everything so that the project finished as scheduled.
We were lucky enough that our also wonderful designer referred Nate to us, and we enthusiastically recommend Dishington Construction for any project. We will definitely be us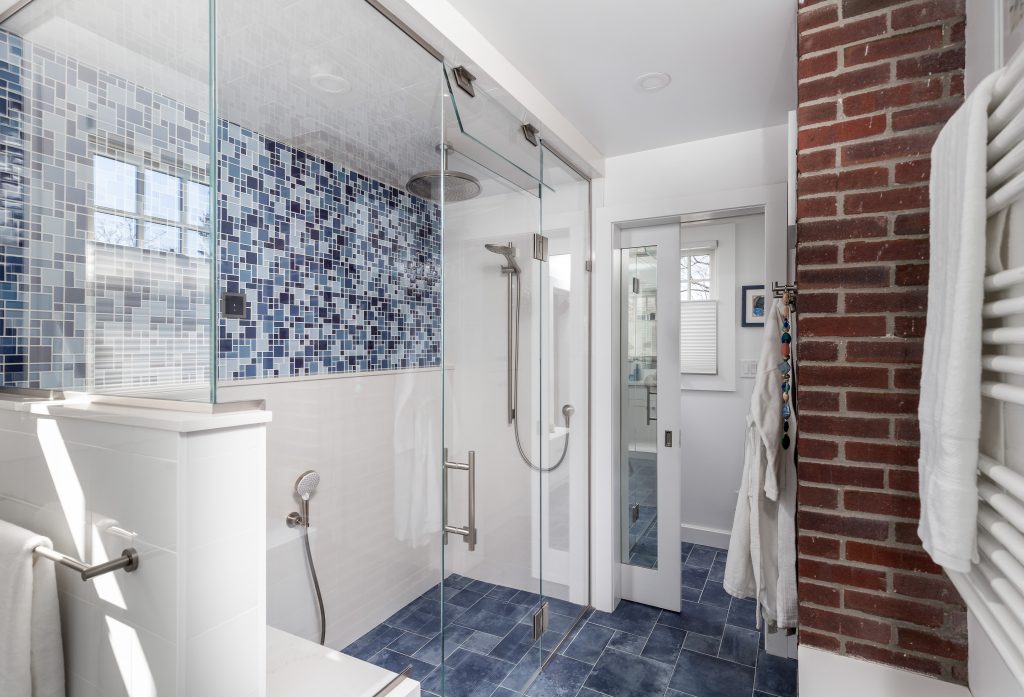 Betty's review – Belmont master bath addition plus
We have undergone several construction projects on our house with various contractors and if we ever do anything else, I would go straight to Nathan Dishington. Communication is key in any project, and Nathan always responds in a timely manner to any of our questions. He is straightforward with descriptions of the work, pros and cons, and explanations of how the work will be done. Nathan finds creative solutions for tricky problems and suggests practical alternatives that were in keeping with the design-related style. He works incredibly hard and the results reflect his craftsmanship, creativity, and care for the project and the client! We love our new master bathroom and the updated hall bathroom he did. Thank you Nathan!
Karen's review
Nathan did an excellent job on our renovations. He is responsible, professional and true to his word. He carefully protected and respected our home. We did the kitchen, 2 bathrooms and new flooring in a bedroom. It was a lot of space and about 4 months. The work was exceptional, Nate was on the job when needed and hired responsible, talented sub contractors. He was also willing to find other contractors for issues that were unforeseen. He has good ideas, listens to my ideas and I would use him again – and will be. He is very knowledgeable and a talented contractor. I have used others in the past and would not re hire them. Nate will be working with us again and aga