3 Must Know Accessibility Tips for First-Time Home Buyers
Written by: Patrick Young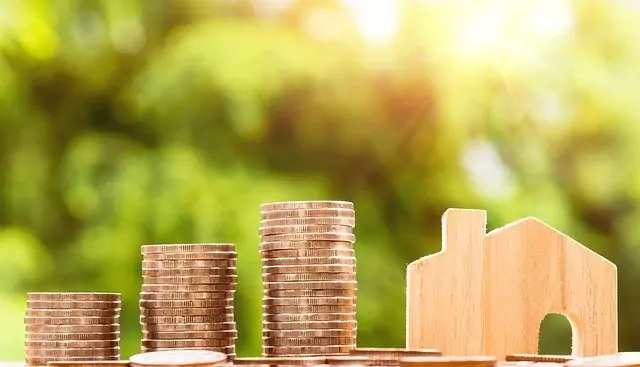 Congratulations on beginning the journey of owning your own home! This will most likely be the largest purchase and one of the biggest decisions you will ever make. There are always important considerations whenever you begin house hunting, and your accessibility needs are surely among them. Educating yourself as much as possible before you get out there will help you find the perfect place to call home.
If you or a loved one have a disability and are preparing to buy a new home, consider the following three essential factors.
Create a List of Your Must-Haves
Your new home needs to be safe and should be as frustration-free as possible. If you have mobility impairments, for instance, a single-level home is a good place to begin.
Depending on your situation, ask yourself if you need any of these features:
Grab bars and safety rails in the bathroo
Extra-wide doorways
Five-foot turning radius in most rooms (if you use a wheelchair)
Custom cabinets and countertops
Accessible fixtures (light switches, door handles, thermostats, etc.)
Many homes can be retrofitted with accessible features, but it makes sense to find a home that already has the most expensive and labor-intensive features in place. It also can be a good idea to assess whether the house will continue to work for you down the road if your health or disability becomes more challenging in the future.
Consider what's important to you outside the home as well. Do you need sidewalks or public transportation? Are grocery stores and pharmacies within walking distance? If possible, talk to people who live in the communities you're interested in to get an accurate perspective of the area.
Know Your Rights
The Fair Housing Act protects disabled persons from discrimination by mortgage lenders, real estate agents, and sellers. That means the bank cannot alter loan applications, qualification criteria, terms, and conditions, or charge extra fees. The real estate agent must work in your best interests as a client and cannot refuse to render his or her services based on your disability.
In housing situations that may otherwise have restrictions, you are permitted to make reasonable modifications to meet your accessibility needs. There are government programs that help you use disability payments to qualify for a mortgage and also offer zero-down, low-interest loans and award grants, in some cases. Grants are available to make modifications as well. Check with the Department of Housing and Urban Development and the Department of Labor to see what you qualify for before you start searching in earnest.
Find the Right Pros
Though any real estate agent is required by law to work with you, ask for recommendations from people you know and trust. You want someone who you feel comfortable around and free to speak candidly about what you need. He or she should be willing to make the accommodations needed to accompany you to showings and open houses, as well as answer any questions you may have. If you need help knowing what information you need to gather, how to check your credit score, or how to calculate the amount you can afford, realtors can point you in the right direction. They will walk you through the whole process, from the search to the offer to the closing of your mortgage.
When you've purchased a home and are ready to relocate, it's time to find trusted movers who can move your items safely and efficiently. Before making a decision on whom to hire, carefully review customer feedback and ratings to choose the best moving company.
Accommodating your disability shouldn't complicate the home-buying process, nor should it take away from your excitement to get started. Even if it takes a little longer than you'd like, you will find the right place to settle down. Arming yourself with information ahead of time helps it all go as smoothly as possible, and before you know it, you'll be a first-time homeowner.