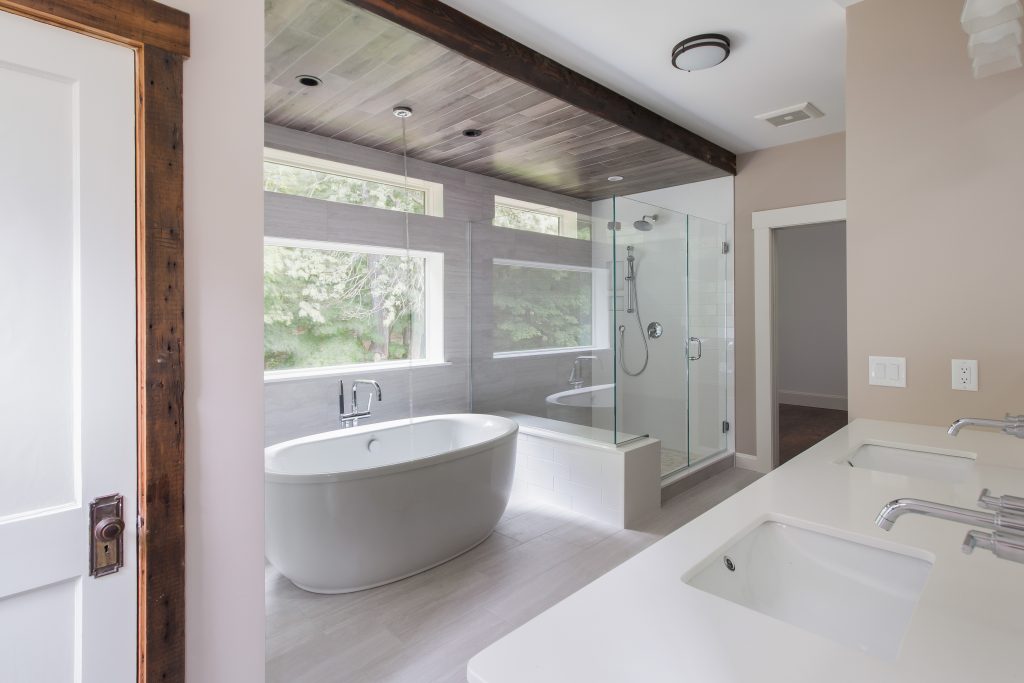 The Jensen Hus Bathroom Remodeling Process

Although Jensen Hus does not do bathroom remodeling as stand alone projects, we do however complete these projects as either part of a kitchen or larger remodeling project. The process for your bathroom remodel will fall directly in line with your kitchen or addition and other remodeling work.
Bathrooms are unlike any other room in the home as there are so many critical details and elements crammed into a relatively small area. That is why getting the details right is critical to a successful project.
Structure- There is not an old bathroom that we have yet to open up and not find major structural deficiencies and flaws as the old practice of hacking through studs and floor joists by plumbers and electricians was just an accepted best practice back in the day. Our first step is to stabilize the existing framing members and give new life to the old frame to be the foundation of your new bathroom
Roughs- Rough plumbing, electric, HVAC and framing, all installed using the latest and most up to date best practices to insure the proper function of all of your new fixtures and devices
Waterproofing- Waterproofing for both showers and bathrooms has come a long way in 50 years and we utilize the latest in modified substrates and liquefied waterproofing membranes to ensure a leak free bathroom for many years to come
Finishes- Jensen Hus only installs and works with finish products that we know will stand the test of time.
Bells and Whistles- Many of clients want the latest and greatest in bathroom technologies. This includes, heated floors, steam showers, multi head shower systems and bidets, just to name a few. We have the experience and the know how to install these features the correct way.