A very nice woman stopped by the Contemporary Farmhouse project in Sherborn today. After she drove on the grass to get around the 2 cars blocking the "do not enter the construction site this way sign" she popped out of her car and asked about the project and said she was in the market for a builder and wanted to stop by. We chatted for a few minutes and then she asked, "Are you busy?"
Contractors have short memories. I remember 2008, when everybody was home and praying for work. Now and for the last 4 years, there has been more work than workers and more projects than 2×4's.
That may end soon….or will it?
With rising interest rates, and the cost of labor and materials at an all time high, a slow down is inevitable…….possibly.
"Did you know that a box of shingles is $600 now? asked one my carpenters after he returned from the local lumber yard. The same box was $150 a few years ago.
400% increases are not sustainable.
Painters charging $20 a square foot is not sustainable
Plumbers and electricians billing out at $150/hr is not sustainable
Houses selling for $100k over asking with no inspections is not sustainable
and the number of blue collar trades that are closing up shop and retiring, with no one ready or willing to replace them, is not sustainable.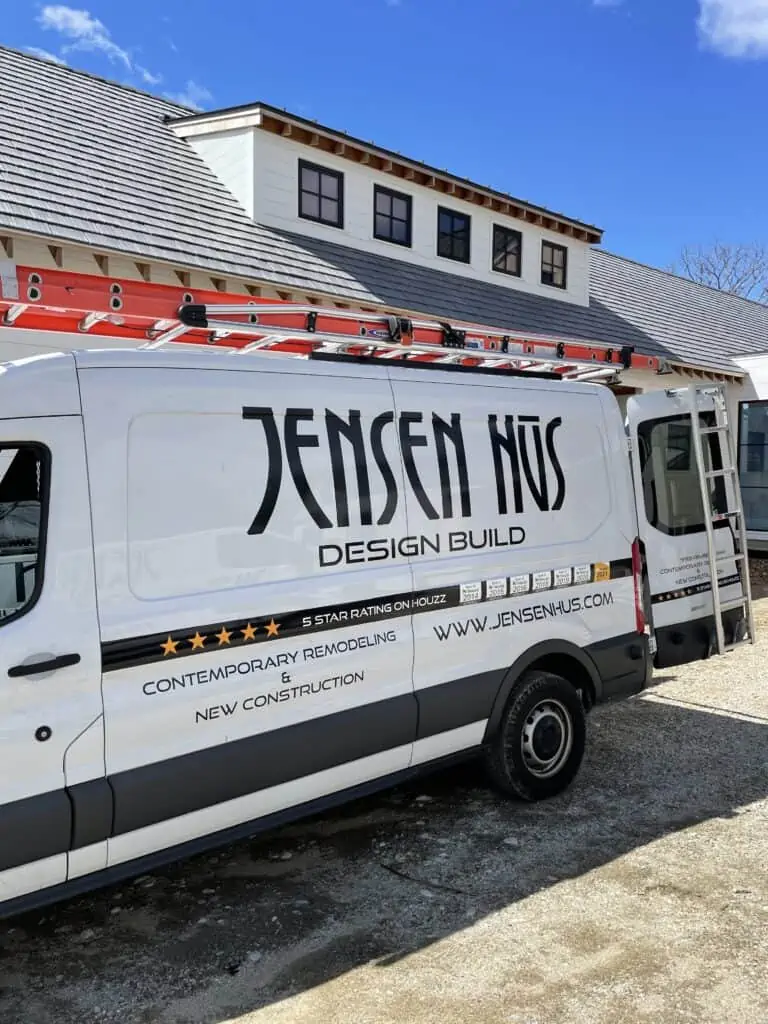 As we enter the final phase of what will end up being a 2 year project here in Sherborn and our Modern Farmhouse, I am curious to see what will happen. My hunch is that costs will continue to rise and demand will decrease, but only slightly. Sherborn as well as many surrounding towns in Metrowest Boston have a huge backlog of projects that will take several years to flush out.
My final word on skyrocketing construction costs. Exactly where it stops is anybody's guess, but the market has proved for 2 years now, that it is willing to pay the higher cost for custom and contemporary new construction and remodeling. How do I know? Ask any good builder worth his Himalayan Rock Salt and ask him…. "Are you busy?"